arranged to catch up with meixin today!
she was so sweet! she offered to come fetch me even though we are meeting at 112 katong which is near her house...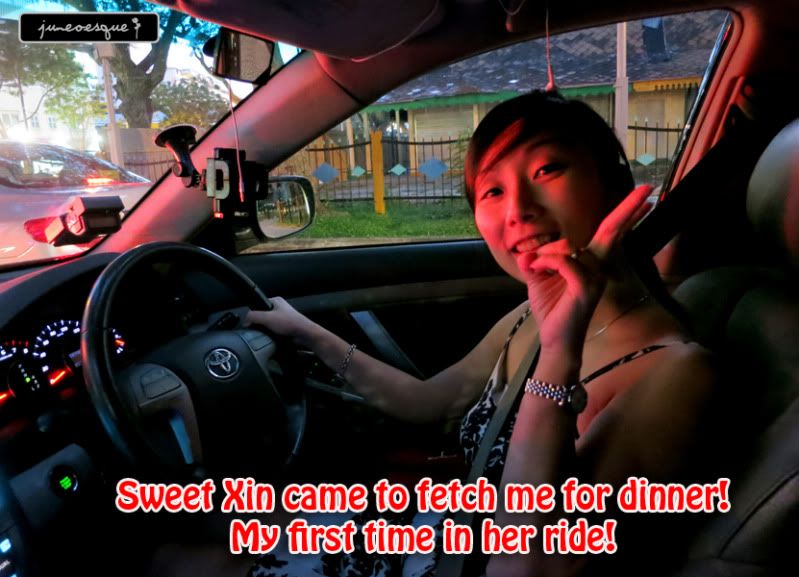 and its my first time sitting in while she's driving!
i popped by moochi to buy some cream puffs!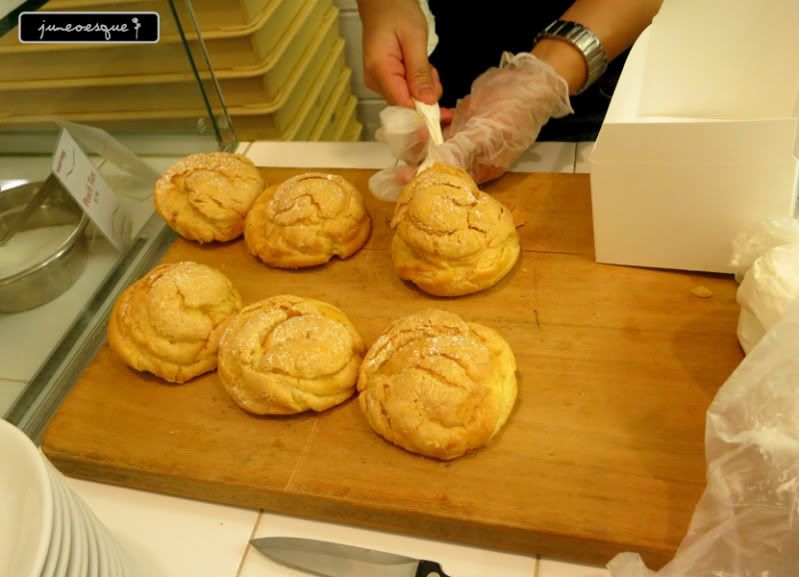 been craving for them since last week. i only shared one with shan and the other one left, next day aisiah told me she finished it already. and she said its nice! haha...
so i bought enough for everyone! also got a box for xin and guan and they love it too!
and i had another review to say bread papa is nicer in terms of the cream but the puff wise, moochi's one is nicer.
i told xin i was keen to try Suki-ya over at marina square because i keep seeing long queues and it looks good and cheap! xin said she was thinking of having the same thing and its available at katong!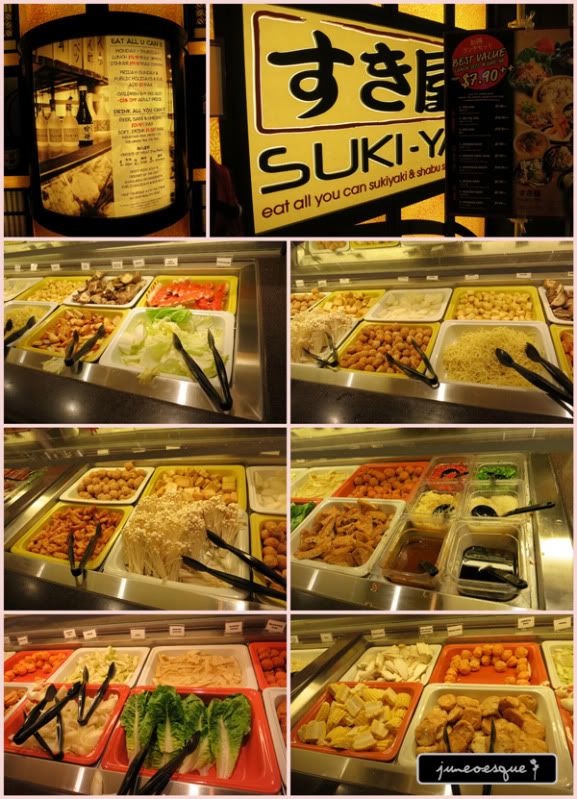 those items above are all part of the buffet and the most interesting thing i felt they had was the chicken cheese meatballs. the ones that are the same as gogo cheesy meatballs. its super good!
but take note to poke lots of holes and WAIT till they are not so hot when u eat them.
greedy people like moi-self got burnt in the tongue when i bite and the cheese ooozed out.
But its damn good!
and here's us being notti...
soup base we chose sukiyaki and shabu shabu...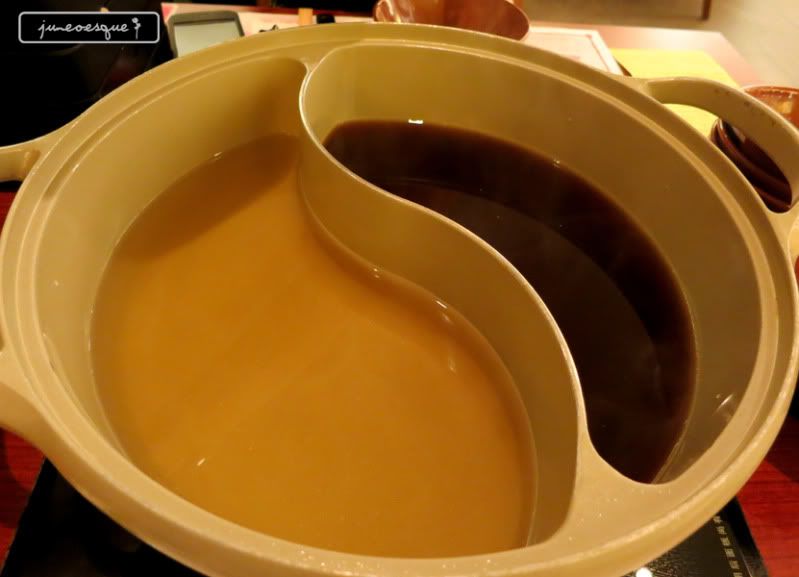 shabu shabu is more of clear soup while the sukiya one is sweeter.
free flow of chicken, beef and pork!
and although im more of a beef person, i have to say their pork is nicer!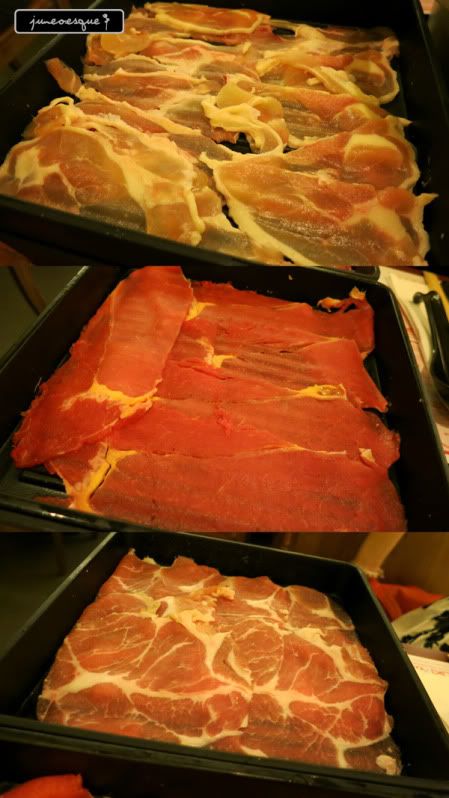 enjoying our meal and catching up!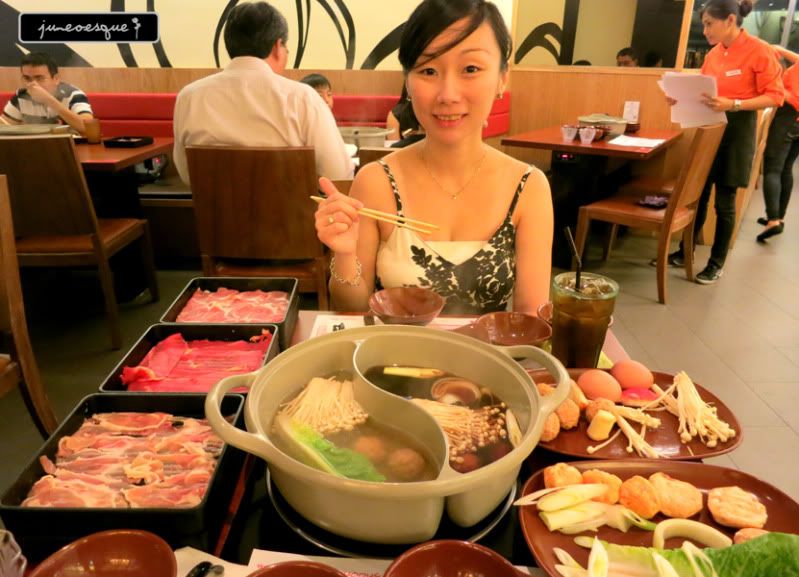 for the sukiyaki soup base, xin said we should beat an egg and after you cook the meat, drizzle it with some of the egg yolk as below:
yummy! xin said its her favourite part of the meal!
but i couldnt have much coz was having diarrhea today.
present for xin!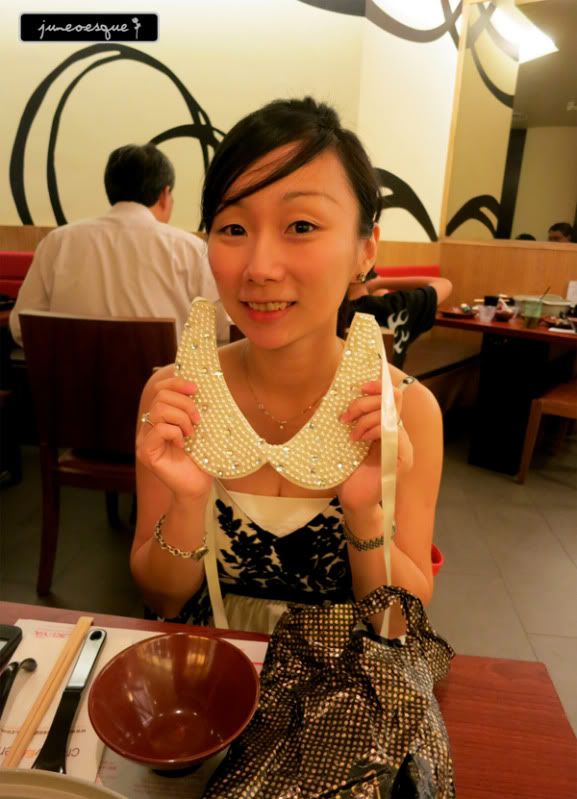 almost forgot to take pictures together!
xin said because shes meeting me, she made it a point to make up! hur hur but i didnt make up today!
and its fun having the two doggies around..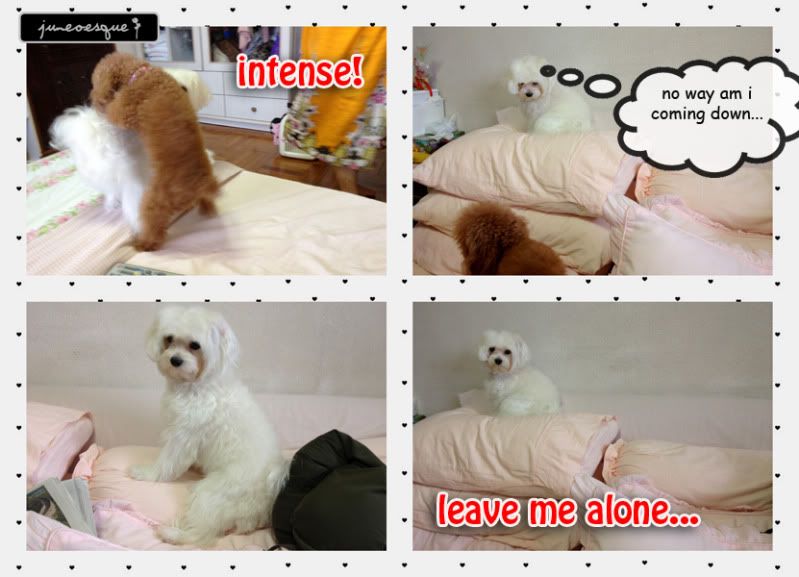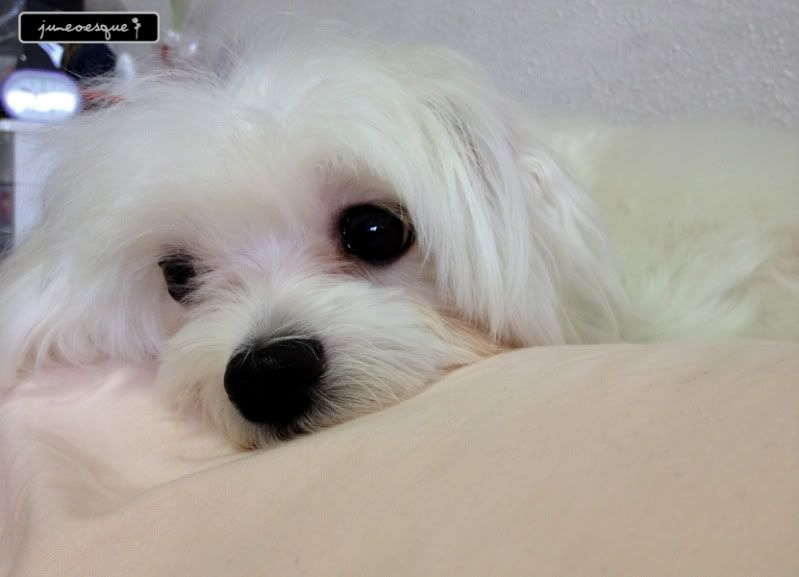 testing the two hand held air conditioner i bought from gmarket....
i am stupid when it comes to gmarket. i find it very hard to navigate. luckily i've got crabby who helped me order! thank cute!
Posted at 01:48 pm by juneoesque
Permalink